Thought Leadership
Build a strategic view of your customer journey
You may not realize that your customers are on a journey, but they know. The customer experience consists of a series of touchpoints, from marketing to purchase to servicing. In Insurance, each one of these touchpoints is a moment of truth, an opportunity to either improve or reduce customer satisfaction. In today's competitive, rapidly evolving market, customer satisfaction is one true durable competitive advantage.
Do you have a good understanding of these customer touchpoints, and how effective each one is? Are these customer touchpoints improving the customer experience, or making it worse? Can you build a strategic view, and keep that view up to date? Many companies take an offline approach to building customer journey maps. However, with the rapid proliferation of channels, keeping these offline models up to date is a huge challenge, as is effectively tying in key performance indicators.
With GMC Software's new Customer Journey Mapping technology you can build a true strategic view of all touchpoints, and show how those touchpoints link into a journey. With Social Commenting and other collaborative tools, you can involve all departments in maintaining these maps, and ensuring that each one remains relevant and effective.
Takeaways:
Learn about how customer journey maps can improve your customer experience
Learn how to effectively build a strategic view of customer touchpoints
Learn how to improve organizational collaboration with GMC Customer Journey Mapping
Sponsored by: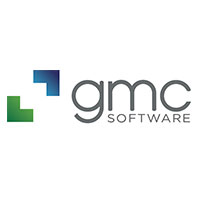 GMC Software Technology